---
Learning at your fingertips.
Who are we?
Our mission is to provide the candidate with convenient, up-to-date consultant-level oral skills to prepare for the anesthesiology oral board certification exam and provide individualized, in-depth feedback. This course is intended to supplement ongoing, personal study and designed to complement other commercial oral board preparation(s) at the candidate's discretion. We are different from other professional oral board courses because your learning will be one-on-one in the convenience of your home or workplace.
Take a look at what they're saying...
July 5, 2018

Thank you so much for your help in preparation for this test. I decided I needed help after struggling on my own — I turned to Just Oral Boards after discussion with many of my peers who used this program to pass. I selected Track 1 and got to studying and practicing with the just oral board examiners. I soon realized how deficient I was in a certain area and it motivated me to read further and push myself. This course is great because most of the examiners are veterans in proctoring the exam and give you direct feedback. I am forever grateful to all of my proctors at just oral boards for there time and advice. Repetition, rereading, and reciting are key to passing, to get over the anxiety of the exam and speed of the exam during test day!

July 4, 2018

Dear Just Oral Boards,

The best way to prepare for the oral boards is to simulate the real exam with someone who can give personalized feedback. Most people don't have this type of resource, especially being in private practice so Just Oral Boards is the next best thing. Despite having a busy work schedule in addition to having two young children, I sent requests to Dr. Tran for the days and times that worked best for me. The Skype sessions were exactly what I needed to pass because the JOB examiners were able to identify my knowledge gaps and weaknesses, so over the course of Track 1 and the 3-day weekend course, my improvement was dramatic and ultimately led me to become a board-certified anesthesiologist after having failed the oral boards prior. I highly recommend JOB to first-time takers and repeat takers because there is no other professional prep course that gives you the flexibility while providing the high-yield simulation of the oral boards. Thanks again to Dr. Tran and all the JOB examiners I worked with who helped me pass!

June 28, 2018

Comparing your program with other review books and programs, nothing can compare to performing mock oral exams one-on-one. I received great advice on both the quality of the knowledge in my responses to questions as well as my delivery of those responses. The mock orals really simulated the real exams and helped me thoroughly prepare with both practicing giving answers and thinking through how to approach the exam. I also used the JOB manual which provided a good source to quickly review multiple subjects the last week leading up to the exam!

May 31, 2018

JOB works! I failed last year after being told that I was ready and had all the tools to succeed. It wasn't until I did the mock stems with the JOB examiners that I actually understood what tools were needed to be prepared for this exam. The mock exams were challenging and made me feel defeated at times. My examiners were tough on me, and I could not be more appreciative. The stems provided covered every component of anesthesia and then some. When exam day came, I remembered having come across 95% of the material in this course. I am beyond ecstatic that I passed and without reservation believe that this success came with the help of Dr. Tran and his incredible team. I am forever grateful and indebted.

May 9, 2018

Dear Just Oral Boards,

Your series of four examinations with immediate and thorough feedback was the perfect way to consolidate, organize and apply all of the information I'd been studying. And the ease and convenience of scheduling made it simple to find the time to work with you. It was no doubt the most important step of my preparation for the test day!
---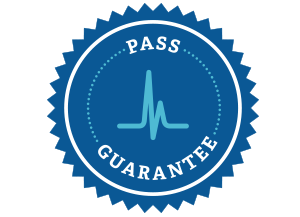 Just Oral Boards - Pass Guarantee
As the industry leader in Skype-based anesthesia mock orals, we will guarantee that you will pass with our program*. Hands down. We pledge to you that you will receive the best educational experience in the market. If for any reason you do not pass with us, you will be automatically enrolled into any of the JOB crash course weekend lecture series of your choice and receive an updated annual JOB student manual free of charge until you pass*.
*Applies to the new Track 1 (Comprehensive Pass Guarantee Package) only