---
Learning at your fingertips.
Who are we?
Our mission is to provide the candidate with convenient, up-to-date consultant-level oral skills to prepare for the anesthesiology oral board certification exam and provide individualized, in-depth feedback. This course is intended to supplement ongoing, personal study and designed to complement other commercial oral board preparation(s) at the candidate's discretion. We are different from other professional oral board courses because your learning will be one-on-one in the convenience of your home or workplace.
Take a look at what they're saying...
April 4, 2016

Dear Just Oral Boards,

Your series of mock exams and critical feedback made the biggest impact in my preparation. Although I also practiced with friends and colleagues, the JOB scenarios most realistically simulated the testing challenges (if not exceed in difficulty).  The JOB faculty focused on how to answer the different types of questions appropriately and efficiently.  It was a challenging experience but absolutely worth it. The actual exam actually felt better (easier) than many of the JOB exams. I would not have gotten the same preparation experience otherwise.  This course was HIGHLY recommended to me, and I wholeheartedly endorse them as well to anyone considering professional preparation for this exam.  Many thanks to the JOB team!

Dear Just Oral Boards,

I have taken other review courses, but I found this course to be the best and the smartest way to prepare. I came to know about it by Googling. Nobody can beat JOB's one-on-one teaching and that's exactly what I needed. This course taught me how to lay out my knowledge and respond the way it is required for the oral exam. You get authentic and reliable feedback from people at the faculty level. Thanks a lot for changing my life!

Dear Just Oral Boards,

Hands down, this is one of the best and most thorough review courses that I have ever taken. The examiners did an excellent job in simulating the actual exam. Additionally, multiple teaching points that you covered were actual topics on exam day! After having endured Just Oral Boards Boot Camp, the actual test day wasn't nearly as intimidating as I had imagined. Without this course, I would not have passed! Thanks for preparing me and doing such a great job!

Dear Just Oral Boards,

Just Oral Boards provided excellent preparation for the exam. Not only do they provide intense mock oral examinations, but also they are followed by a thorough review of each topic tested. I highly recommend JOB!

Dear Just Oral Boards,

I have taken numerous courses offered by different individuals, but none offered me a duplicate of what the real exam parallels until I took Just Oral Boards. I was glad that I bought as many stems as I could to practice via Skype. The fact that different examiners gave me their expert feedback allowed me to become more open minded and flexible with my answers. Spending hours with classmates can be helpful, but they may not have the skills to teach what the ABA examiners expect. Therefore, I highly recommend Just Oral Boards for not only first timers but repeaters as well.

Wish you all good luck!
---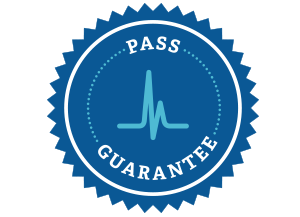 Just Oral Boards - Pass Guarantee
As the industry leader in Skype-based anesthesia mock orals, we will guarantee that you will pass with our program*. Hands down. We pledge to you that you will receive the best educational experience in the market. If for any reason you do not pass with us, you will be automatically enrolled into any of the JOB crash course weekend lecture series of your choice and receive an updated annual JOB student manual free of charge until you pass*.
*Applies to Track 6 only